Tenlegs just got a bit more social!  Today we're unveiling two new changes that will enhance your ability to sign-on and share work on Tenlegs.
Social Sign-in: Tired of forgetting which email address and password you used for Tenlegs? Well now, you can securely link your Facebook and Twitter accounts to Tenlegs and sign-in via social media, in one click.
If you don't have a Tenlegs account, you can easily link your social media accounts during registration.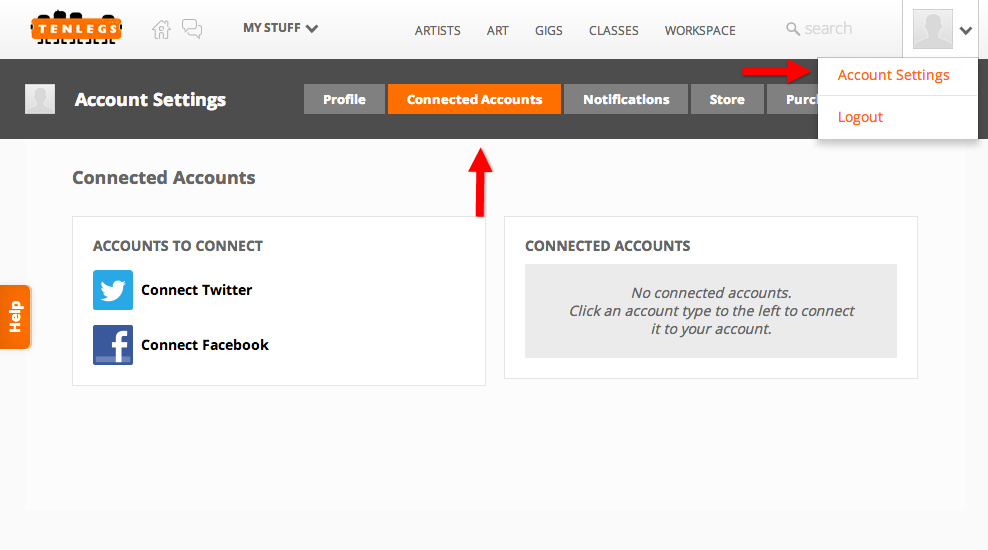 If you already have a Tenlegs account, you can easily add your social media accounts by going to (1) settings and then to (2) connected accounts.  Then simply and your Facebook and Twitter account information.
Social Sharing: With Tenlegs' new social sharing, you can now share an item or portfolio with all or some of your Tenlegs connections (followers, collaborators, fans). Once something is shared on Tenlegs, every connection will get a notification on their homepage, and can reply with comments. The new Tenlegs sharing feature can be found alongside the other other social sharing icons such as Facebook, Twitter, Pinterest, etc.